Warden Team
The team consists of 5 Wardens. Our role is to look after you and the hall of residence in cooperation with Xenia hall management staff. One warden is on-call every night after Reception closes at 6 p.m. in case of an emergency. We are also here to assist you with any problems, complaints or questions that you may have. Most of the time our responsibilities consists of social and pastoral support (we like this), with a little administration thrown in, and, as the need arises, disciplinary.
Andrea - Warden
Hello, my name is Andrea and I am the Warden at Xenia Hall. I am Lecturer in Thermofluids, Department of Mechanical Engineering. Before joining Imperial College I was post-doc in Cambridge where I experienced many aspects of college life. When not in my office, you can probably find me eating in one of the great restaurants around Waterloo or attending operas and theatre plays in one of the amazing venues we have nearby. The wardening team are here to help you with all aspects of college life, you can ask us anything and the probability is we won't have the answer but we usually know who will.
Lucky - Subwarden
Hi everyone, I'm Lucky! I have had a pretty international upbringing having lived in Hong Kong, India and London. I did my undergraduate degree at Queen Mary University of London, which included a year placement that I completed in Berlin, Germany. I am now a 3rd year PhD student in the Department of Materials at Imperial. I love travelling, meeting people from different backgrounds, and getting to know their experiences. I am often found trying different cuisines or attempting to make them at home. I enjoy eating out in restaurants, going to bars, the occasional nights out and burning those calories via exercising, especially pilates! I am always up for a chat and willing to help with any questions you might have, so feel free to drop by and say hi!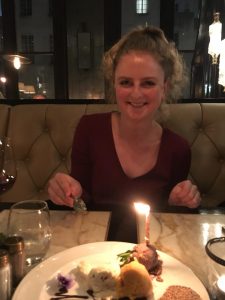 Niamh - Subwarden
Hi I'm Sarah Niamh, but everyone calls me Niamh. I am a third year PhD student on the clinical medicine research course, and I studied pharmacology for my undergraduate degree. I'm interested in debating and current affairs, keeping fit running/cycling/tennis, and you may occasionally find me out and about sightseeing in London or enjoying a cheeky pint. My door is always open for a tea/coffee and a chat. Happy to help with whatever the problem!
Charlotte - Subwarden
Hi! I'm Charlotte. I am a first year PhD student at the Dyson school of design engineering. I did my undergraduate degree in physics at the University of Leeds close to where I grew up. In my spare time I train for taekwondo and have also qualified as an instructor. I enjoy scuba diving and have dived in Europe and Australia. One of my favourite things is travelling and exploring different cultures and foods from around the world. I spent a lot of time in Turkey when I was growing up and have family in Norway, Singapore, Malaysia and Australia. When I'm not traveling or training, I enjoy cooking, baking and eating a lot of different foods and I'm always on a look out for any recommendations. I enjoy meeting and talking to people, so my door is always open for a chat and usually some cake so feel free to drop in anytime.
Harry - Subwarden
Welcome to Xenia! My name is Harry and I'm working towards a PhD in Design Engineering. I am just starting my third year at Imperial and in London. I grew up in the deep countryside in Hampshire but have lived in the eastern Caribbean, Germany, and Cyprus, as well as Exeter where I completed my undergraduate degree in Mechanical Engineering. When I am not attempting to cook you can find me pushing weights around at the gym or taking photos of the best parts of London. Come ask me about the things to do nearby or to talk about settling in and making the most of your time here. I am always available for a chat or a listen! Looking forward to meeting you!!!
Senior Team
The people you will probably have most contact with initially (besides your neighbours) are the Seniors, short for Hall Seniors or Senior Students. As a bunch of ex-freshers, they have returned this year to help you settle in, and to help organise the Hall social life and events throughout the year. The Seniors have already been through at least one year of University, so they are a useful source of information on London life and generally supply a sympathetic ear to people's problems. Feel free to drop in on them to ask any questions, or just have a chat over a cup of coffee.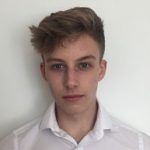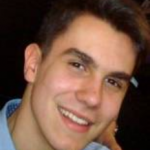 Hall Staff
The team at Xenia look forward to welcoming you and getting to know all of the students who will be living in our halls. Xenia staff will be working closely with the Wardening Team to ensure your stay at Xenia is the best it can be! As well as ensuring everything is up and running in the building and that it is maintained and cleaned, as well as being available at reception throughout the week.